Red Cup Presentations
We are dedicated to helping improve the outcome of your business presentations whether delivered virtually over the web, by phone or live in front of an audience. To accomplish this we help transform your fear of public speaking into self confidence. We can help elevate your public speaking skills so that even experienced presenters learn how to better command the attention of the audience and move them to action.
Prepare

(thoroughly)

Structure

(logically)

Deliver

(authentically)
Personal Development
When you speak do they listen? Do they take action?
For individuals in need of private presentation coaching or group training we offer customized techniques to build your presentation skills and to help you achieve your personal business goals.
Organizational Development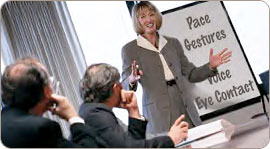 Are presentation skills a critical developmental goal for your employees?
For managers and executives who have employees needing presentation skills training and development to improve their business presentations.