About Red Cup Presentations
When you present, do you open in a compelling manner? Do you move your audiences to action? Do you have a call to action? Whether you are an executive presenting to Board Members, a manager presenting to executives, staff presenting to peers or management, a sales professional presenting to prospective customers, your goal is to have a Clear Concise and Compelling message that moves the audience to action and Red Cup Presentations can help you do that.
Red Cup Presentations
is dedicated to helping presenters move decision makers to action through presentation training and presentation skills coaching.
We take a balanced approach to presentation coaching and training. We address how you prepare, structure and deliver a persuasive presentation. All three components must be functioning effectively for you to move your audiences to action.
Training and coaching principles are drawn from the globally branded
UPFRONT Persuasion Through Presentation™
program, a presentation skills workshop authored by Judie Knoerle. The program is built around four key areas of a presentation: Groundwork, Engage, Develop and Close. These components represent the preparation needed prior to a presentation, the opening comments that draw the audience in and set the context, the persuasive elements in the body of the presentation and the compelling conclusion.
RCP guarantees immediate 'before and after' improvements captured on video and offers a balanced approach between content and delivery. If you're not satisfied with your improvement, your money is returned.
Associates
Every RCP associate has experience domestically and internationally coaching, training and designing programs for Fortune 500 clients. Anyone listed as an associate is a true business partner to RCP. Each is a solopreneur dedicated to improving the lives of our clients. The breadth of their experience contributes to the success of the program offered.
Tanja Parsley
DistributorPresident and Founder of Partners In Performance
Sales Specialist, Training and Coach, Certified Strategic Consultant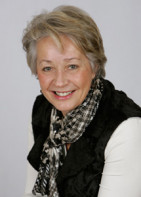 In addition to being a fine facilitator, excellent presentation skills coach and the Canadian distributor for UPFRONT Persuasion Through Presentation, Tanja Parsley is recognized for her strong strategic thinking and passion for creating high-performance sales cultures. Her ability to communicate, coach and facilitate performance aligned to organizational goals is highly valued by her clients.Tanja has been distinguished by the Canadian Professional Sales Association as a Certified Sales Professional (C.S.P.) and partners with them to deliver presentation skills training to their members. Tanja is a member of the Canadian Association of Professional Speakers (CAPS), and is on the Faculty of Pro-Track Speaker Academy as an evaluator.
Prior to starting her own business in 1999, Tanja was a business developer and Executive Coach for Outcomes Inc. where she was instrumental in launching and developing the "startup" into a highly successful business providing leading edge development and transformational change interventions.
Tanja has an honors degree in Physical & Health Education and a minor in Psychology from the University of Toronto. She is certified as a Strategic Change Specialist with the Joseph L. Rotman School of Business, University of Toronto and as a Master Practitioner in Neuro Linguistic Programming.
www.partnersinperformance.ca
Dave Paradi
ConsultantPower Point Effectiveness Expert

Dave Paradi is the guru on PowerPoint Presentation effectiveness.
His workshops, books, videos, newsletter and podcasts help presenters transform their overloaded text slides into persuasive presentations.
Dave has been recognized by the media and his clients as a presentation expert. He has authored seven books and four Kindle e-books on effective PowerPoint presentations. He consults on high-stakes presentations including one used to brief one of President Obama's cabinet ministers.
Dave is one of two Canadians, and one of only twelve people in North America to be recognized by Microsoft with the PowerPoint Most Valuable Professional Award for his contributions to the PowerPoint presentation community.
His ideas have appeared in publications around the world. Participants in his workshops leave with practical steps they can take immediately to improve their presentations. Attendees say that they will never be able to look at another PowerPoint presentation the same way again because Dave redefined what an effective presentation should look like.
www.thinkoutsidetheslide.com
Keri Stewart
Facilitator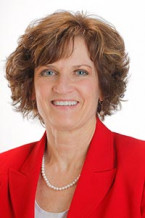 Keri is the owner of Results 4 Business, Inc. She facilitates and distributes for Red Cup Presentations. Since 2004, Keri has made an impact on how organizations gain results and accountability with leaders and/or their teams with non-profits and corporate entities. As a successful business coach, Keri's passion is creating alignment and performance management within an organization from the corner office to the front line with planning, assessing, training and coaching to bring out the strengths of each employee. Strengths include being a highly energetic, enthusiastic, focused, organized and self-motivated. She applies a respectful, creative flair for capturing the big picture from the top of the organization and cascading that plan throughout all employees. Investigating challenges and developing programs which weave in company values positioning individual & team goals for effectiveness toward the strategic plan. The three areas of specialization are focus, accountability and results.
www.results4business.net
Paul Quinn
Facilitator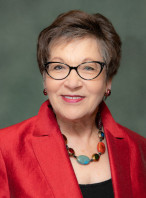 Paul Quinn is an independent consultant with 20 years of experience training and coaching presenters in a wide variety of industries and organizations. His clients include CEOs, senior VPs, salespersons, scientists, teachers, attorneys, seminar leaders, and entrepreneurs. As a former speechwriter for executives at McDonald's Corporation, Waste Management, Abbott Laboratories, Opportunity International and other organizations, Paul brings to his coaching the ability to help presenters develop stronger, more strategic business cases and more compelling calls-to-action.He also draws from his experience as a former professional actor to help presenters discover tools for enhancing their stage presence and storytelling. In addition to presentation coaching and UPFRONT training, Paul is a speaker and seminar leader focusing on interpersonal communication skills for personal and professional development.
Tevilla Riddell
Facilitator
TBD
Gene Daley
Facilitator and business consultant to RCPBusiness Consultant, Virtual Training Expert

Gene Daley is the resident guru for Red Cup Presentations in training our clients to deliver effective presentations and training programs in webinar format. He is highly sought after for his expertise in delivering highly interactive webinars with critical learning content.
Since 2001, Gene has invested significant amounts of time researching, designing and facilitating webcasts on the topics of global, high-performance virtual teams, distance management and effective virtual meetings. He is extremely skilled at webcast facilitation within any platform (including: LiveMeeting/Lync, Connect Pro, GoToMeeting, HP Virtual Rooms, WebEx, Centra, etc.) and is a key resource for "Train-the-Trainer" initiatives to get other facilitators, faculty and business leaders comfortable, confident, and skilled at delivering meetings virtually.
Gene is an independent consultant facilitating workshops and webcasts in the areas of Leadership, Teams, Sales, Global and Virtual Effectiveness. His work takes him throughout the Americas, Europe, Asia and India. He has a Bachelors and Master's degree of Business Administration. He also graduated from Hewlett-Packard's Online Facilitation Certification program, "eLearning-on-Tap."
In 2011, Gene was added to Harvard Business School Publishing's extended enterprise, working with Harvard Business School professors and moderators to bring research, case study discussion, best practices, and application exercises to corporate clients via webinars — focused on improving the practice of management & leadership.
genedaley@me.com
Mike Hamilton
FacilitatorPresident, GetSynchronicity

Live communications have always figured prominently in Mike Hamilton's career - from his days as sales associate through years as a facilitator and business coach to his current executive leadership role.GetSynchronicity creates presentation content and media for high performance business settings including meetings, conferences and tradeshows. Executive speaker coaching is a critical service offering in the company's capability lineup. Representing Red Cup and the UPFRONT Persuasion Through Presentation program has allowed GetSynchronicity to expand its presentation coaching services beyond the traditional meetings and conference focus.
Mike has been a featured speaker for Meeting Professionals International, the Healthcare Exhibitors Association, the Business Marketing Association, the Corporate Event Managers Association, Exhibitor Live and the Motivation Show. Mike and his team at GetSynchronicity work with brands in wide variety of industries including healthcare, medical and pharmaceutical; security, technology and telecom; automotive and transportation; food service; printing and industrial machining, and more.
www.getsynchronicity.com
Philip Winston
Facilitator and Actor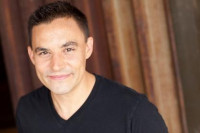 Philip Winston is a Chicago based professional actor, and acting and speech coach. He is an ensemble member of Signal Ensemble Theatre. In 2008, Philip was nominated for a Joseph Jefferson Award for his portrayal of John Adams in Signal's production of 1776.
Acting in Chicago for over 14 years, Philip has worked with many companies including: The Artistic Home, Backstage Theatre, Bailiwick Repertory, Breadline Theatre Group, City Lit, Collaboraction Court Theatre, First Folio Theatre, Infamous Commonwealth Theatre, Irish Theatre of Chicago (formally Seanachi Theatre Company), Northlight Theatre, The Right Brain Project, Teatro Vista, and The Side Project. He has been teaching acting and public speaking for over 10 years.
Philip holds his BA in communications, media, and theatre from Northeastern Illinois University and his MFA in acting from The Shakespeare Theatre's Academy for Classical Acting at The George Washington University
Kathleen Stinnett, MCC
DistributorMaster Certified Coach, Author, Learning Expert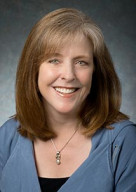 Kathleen founded FutureLaunch in 2000, specializing in coaching, consulting, and training that focus on individual and organizational growth and development. FutureLaunch is a partner and distributor for Red Cup Presentations, and partners with clients to impact individuals or entire departments wishing to improve presentation skills. One of her largest clients has used Red Cup's UPFRONT skills training to move the needle on the entire R&D department's presentations. Working with researchers and scientists, whose strength lies in their deep subject matter expertise and critical thinking, FutureLaunch has created a shift in the presentation skills for the entire department. Implementing the two-day workshop, as well as personalized follow-up coaching, the organization sees consistent improvement in presentation and communication skills. Kathleen has spent more than 25 years working with organizations to design, develop, and implement learning solutions that change behaviors and produce measurable results. She is considered a coach's coach, and she teaches coaches and leaders how to bring out the best in others. A certified coaching supervisor, and a certified positive psychology practitioner, she currently serves on the faculty of the Hudson Institute of Coaching. She co-authored the book The Extraordinary Coach: How the Best Leaders Develop Others, and has created a suite of training to help managers excel at their coaching skills.
www.futurelaunch.com
Michael Boland
Mentor and consultantBusiness Consultant and Sales Advisor


Michael Boland is a business consultant and sales advisor to domestic and international organizations on a wide variety of sales, organizational and leadership issues. His strength is in his ability to tackle issues, open minds and convert problems into opportunities. He distills complex issues into workable solutions,defining for all players the current scenario, the desired outcome, and a strategy for achieving it. Michael moves people and companies from inertia to a focused path and measurable success.
Merging over 30 years of experience with best current thinking, he drives and enacts positive change, and instills belief systems that convert challenges into achievements.
Speaker/Presenter:
A keynote speaker at national and international business events
Provides a powerful delivery with proven processes on sales, sales coaching, leadership and management, driving the audience to take action
Co-Author—Partnered with Keith Hawk, Senior Vice President of Sales, LexisNexis, in writing Get-Real Selling (now in its second printing)
Humorously shares his personal winning strategies on sales, leadership and life
www.perf-tec.com
Business Distributors
Partners in Performance
Future Launch
GetSynchronicity
Judie Knoerle
Owner - Red Cup Learning, Inc.
Download
Judie's Bio
(pdf)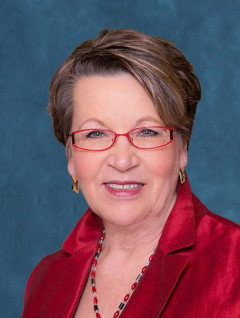 Judie is an international business consultant, speaker, facilitator and executive coach. She has a Master's Degree in Educational Psychology with 30 plus years of experience in sales, program design, facilitation and coaching. Program offerings she has authored include:
The globally recognized presentation skills program - UPFRONT Persuasion Through Presentation™, a best in class program distributed virtually in webinar and classroom formats worldwide.
A meeting management workshop - meetingsUPFRONT, offered virtually or classroom style
An executive focused workshop - Present2theTop, offered virtually or classroom style
A slide design session - Slide Makeover Lab offered virtually only
A delivery skills workshop for large sales meetings – Shake It Out, using Shakespear's own words offered only classroom style
"

People love to learn. They learn best in a safe, interactive environment that promotes experimentation with new skills and concepts that apply directly to their business and personal lives. Strong presentation skills are transformative, confidence is infectious and persuasion moves decision makers to action."
Judie Knoerle
Why the Name Red Cup?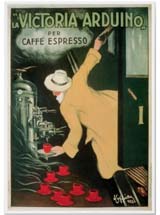 Aren't business names supposed to clearly reflect what you do? In fact, Red Cup does reflect my approach to training and coaching. My husband has a French noir poster in his office. A man in a long coat holds a bright red cup beneath a huge espresso machine. He is leaning in, thirsty. That poster struck a chord. I believe in conducting casual, conversational style workshops and coaching sessions - like having a cup of coffee with someone. I assume clients arrive with some coffee (experience, talent, skills) but want to leave with their cup brimming with additional insights, techniques and skills. My intention, and my reputation, is based upon filling your Red Cup to the brim.
Thank you very much for the feedback, and the course presentation itself. It was a very informative course on many levels and I thought you skillfully created an atmosphere that enabled our group to get the most out of the course. Since the workshop, I believe my presentations are vastly better than they had been, although that's a relative comparison. I had a long way to go. I've actually been promoted to a new position since the workshop, which involves even more presentations, so apparently they're happy enough with my efforts."
Brian Edwardsen
Project Manager, Waters Corporation
Follow Us